LARRY KING NOVA PLATTER*  SLICED SMOKED SLAMON
capers, Tomato and Bagel with Cream Cheese. Served with Coleslaw and a pickle
MARLO BRANDO*  RIBB EYE PHILLY CHEESE STEAK
PhilLY style with Monterey Jack Cheese, caramelized sautéed Onions, Roasted Red and Green Peppers on a Hoagie. Served with French Fries
ANTHONY QUINN*  GREEK GYRO
Greek Gyro with Lettuce, Tomatoes, Onions and Tzatziki Sauce. Served with French Fries
FRED ROGERS* CLASSIC BLT
Applewood Smoked Bacon Strips on White Toast. Served with French Fries and a side of Mayo
DOLORES DEL RIO*
BANCON AVOCADO CHICKEN SANDWICH

Grilled Chicken Breast topped with Monterey Jack Cheese, Applewood Smoked Bacon, sliced  Avocado, Lettuce, Tomato, and Pico de Gallo on a Brioche Bun.
BEA ARTHUR* BACON TOMATO GRILLED CHEESE SANDWICH
Applewood Smoked Bacon, Sliced Tomato, and American Cheese on White Bread
Tuna Salad and American Cheese between Grilled Rye Bread. Cole Slaw Pickle
SHELLY WINTERS 
TUNA  SANDWICH

Tuna on Rye, LTO, Pickle
*Consuming raw or undercooked Meats, Poultry, Seafood, Shellfish, or Eggs, may increase your risk of foodborne illness, especially if you have certain medical conditions.
Our Chicken products are NAE/NAIHM compliant (No Antibiotics Ever) and (No Antibiotics Important to Human Medicine) standards.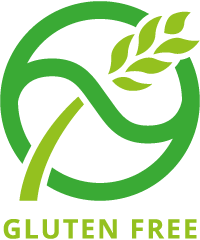 Gluten Friendly. For our customers with food allergies and/or sensitivities, please inform your server prior to ordering. We will make every effort to accommodate your request.