"It's Not A Diner, It's A Lifestyle!"
For over 30 years, FLASHBACK DINER®  has been providing nature's perfect comfort food created with healthy ingredients. We're passionate about delicious food, premier customer service, and guaranteed value. We are open 7AM to 12AM, 365 days a year. There are three wonderful locations currently in South Florida: Davie, Hallandale Beach, and Boca Raton. We continue steady and impressive growth every year. As our business progresses we see it in our future to continue to expand.
FLASHBACK DINER® food is upscale for diner standards and of the highest quality. Our staff is family, employing full-time Executive Chefs, experienced line/prep cooks, experienced servers, and management. We believe in the process of co-creation where everyone is a part of a community and the only way for the individual to thrive is to be part of a team that provides outstanding service. We make every effort to coach our team to make sure that our guests receive not just an excellent meal, also an overall pleasant experience reminiscent of their home and nostalgic memories.
We feature Early Riser Breakfast Specials, Twilight Dinner Specials, Weekend Bottomless Mimosas, Weekly Specials, and of course our lavish desserts, mile-high cakes, enormous milkshakes, and different types of coffees and teas. We also serve beer, wine, & spirits for our guests to enjoy in Boca Raton/Davie locations and in Hallandale beer & wine.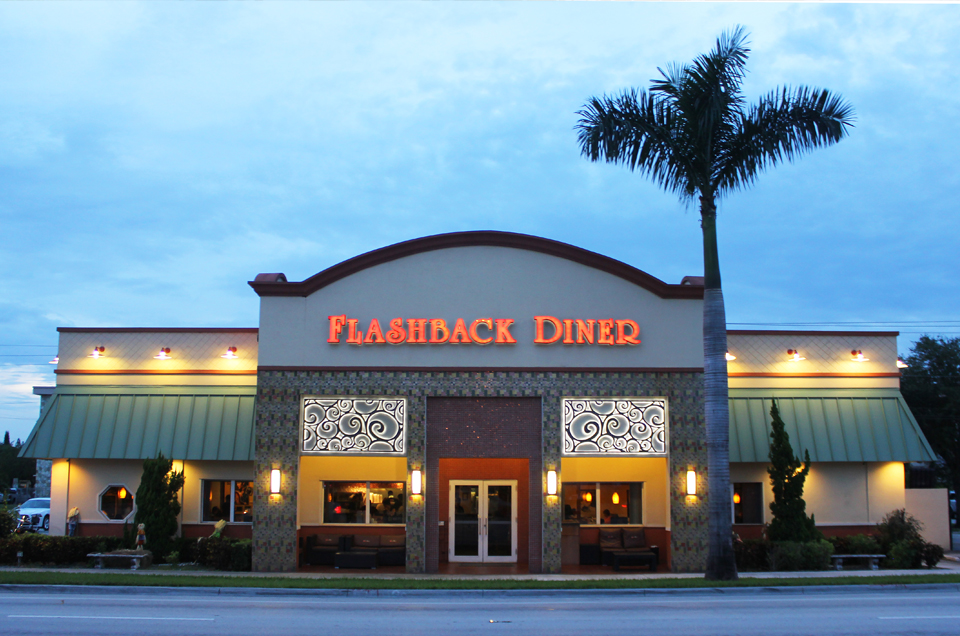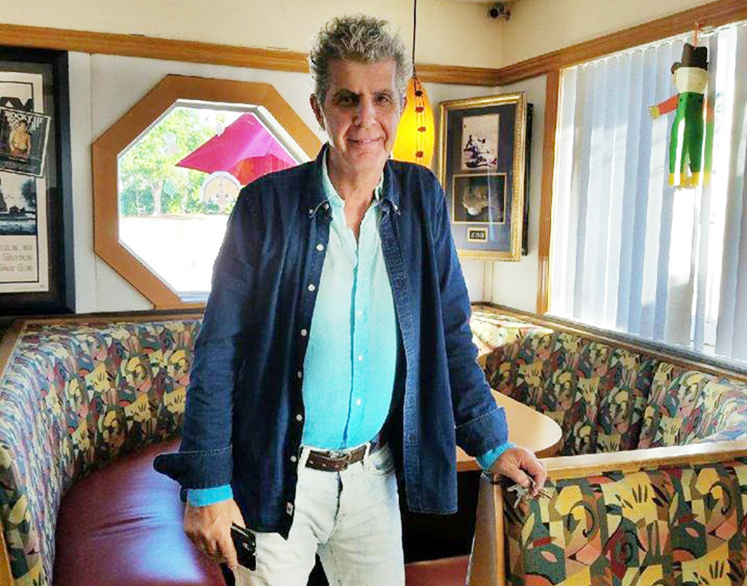 We provide catering service and take-out or delivery service through Uber Eats® and Door Dash. Our scaled-down menu is available for taking out and delivery and packaged for your home, office, or parties. We also cater off and on-premises. Please ask to speak to our Event Planner and our Chefs for your Special Events'.
Our décor is modern; our walls are lined up with authentically autographed pictures from the past and the present, featuring movie, recording stars, and celebrity chefs. The state of the art booths have TVs for individual use and free WiFi. In our Davie location, we have an outdoor patio featuring karaoke on Friday and Saturdays, a certified Dog-Friendly outdoor covered patio. Ask about our doggy menu. At the Hallandale location, you may find many celebrities, such as Dennis Rodman and Jackie Mason to name a few, even Anthony Bourdain dined with us. The Boca Raton location has comfortable outdoor seating and inside our guest can enjoy our beautiful upscale décors.
We generously contribute to the community! We are members, active fundraising participants, and caterers in four local cities' Chambers of Commerce, Nova University, McFatter Technical Schools, Local Athletic Leagues, PAL organizations, the United Way, the Jewish Federation and many more.
Be sure to like us on Facebook, Instagram, and enjoy our App on the Apple Store or Google Play!
Celebrate your life's greatest moments' with us!  Come in and try comfort food handmade with love!  We hope to see you soon at FLASHBACK DINER®.
Thank you for visiting our website and we hope to see you soon at Flashback Diner!
"Eclectic Comfort Food to Feed the Mind and Body"